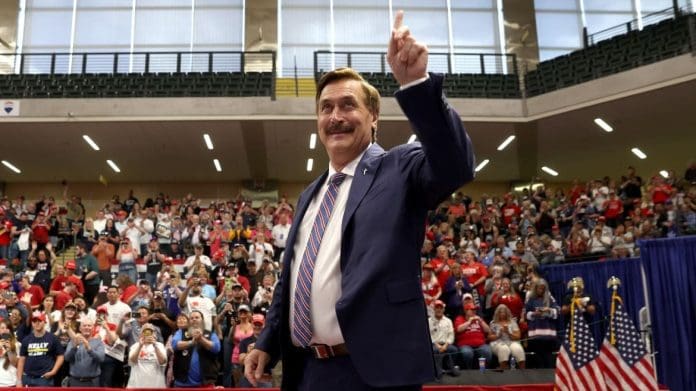 Mike Lindell, A supporter and prominent backer of Donald Trump. He has been caught off guard by the FBI while coming back from Duck Hunting. He claimed that the FBI seized his phone at Hardee's drive-thru. Lindell was a supporter of Trump maybe that's why he has been charged this way.
Mike Lindell Claimed His Rights As A Citizen Had Been Violated
As a supporter of Trump and the recent raid at Trump's place regarding the fraudulent election, they might have false voters claim. A few months ago, the mar-a-lago residence was ransacked by the FBI, claiming Trump's illegal activity during the election, and has recovered some confidential papers.
The FBI is trying to gather evidence of mishaps in Colorado, Mesa County, theft of identity, and damaging evidence of computers. FBI feels that the investigation that must take place is related to the 2020 election, which might have trump has interfered. A voting machine company brought allegations against Mike, and feels he has been involved with votes sabotaging .
Mike Lindell, CEO of My Pillow and supporter of Trump, was caught off guard; he claimed this to be an illegal search and seizing of his phone. However, he has challenged the FBI, proclaiming his innocence. Nevertheless, he has not been charged with any crime.FBI took out the warrant by a federal judge for Lindell.
At the Hardee's drive-thru, he was asked questions about his engagement with fraud in the 2020 election. However, the FBI allowed him to speak to his attorney; in the meantime, Lindell wants to block the justice department from gaining access to his phone, FBI didn't let him go without handling over his phone to them,which he uses for business and personal purposes.