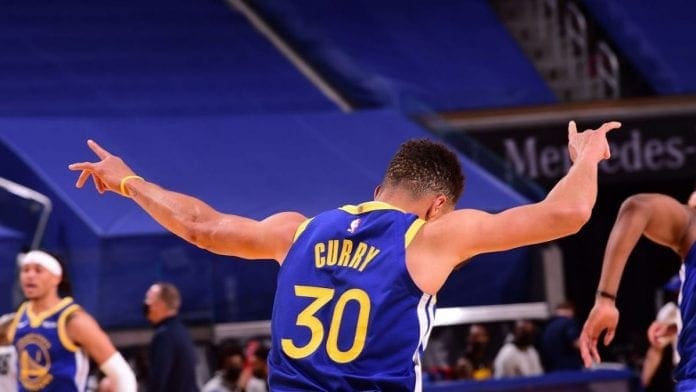 Golden State Warriors starting lineup for the upcoming NBA season appeared originally on the NBC network.
They were undefeated in the preseason games and are more than ready to get into the real action after the 2021-22 NBA season kicks off.
Golden State Warriors have the pieces to be a championship team this year and are paying the price for the same. They have plenty of talent in the form of Klay Thompson, Draymond Green, and Stephen Curry, who will meet rising stars like Jordan Poole. This will bring about a push to bring another championship home this season.
Golden State Warriors will start the season against the LA Lakers on the 19th of October at 7pm PT. 
What Will Be The Starting Lineup For The Golden State Warriors?
The Golden State Warriors will most probably send Steph Curry, Draymond Green, Kevon Looney, Jordan Poole and Andrew Wiggins on the court as their first five.
Poole and Curry will handle the backcourt while Wiggins will play as small forward. Green will handle the power forward position and Looney will be at the center.
James Wiseman will not be a part of the Golden State Warriors lineup as he is in rehab for a meniscus injury that kept him out since April.
Curry will be at the center of the offense after he led the NBA in scoring last season. He averaged 32.0 points per game with a league-high 337 3-pts.
They do not have enough depth in the backcourt when Curry needs rest. Damion Lee and Moses Moody are listed after Curry on the depth chart. The addition of Otto Porter and Nemanja Bjelica will take off some pressure from the MVP. Bringing back Andre Iguodala was also a positive sign.