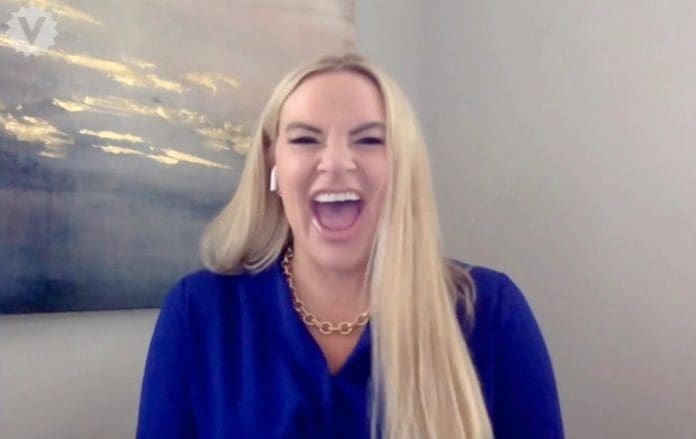 'Real Housewives of salt lake city' stars Heather Gay will keep supporting Jen Shah even after everything. Jen Shah has been charged with multiple fraud cases. Heather Gay confirmed, saying their friendship will remain the same even after all these and even when Shah serves prison time.
Heather Gay Assured Jen Shah With Unbreakable Support
Jen Shah has been guilty of scamming hundreds of people with a telemarketing scheme, especially targeting older people. She was caught last year in march. Heather Gay commented that when asked about her support from Jen Shah, Heather Gay assured Jen that she has had a 'prison boyfriend' and knows the 'routine'. Gay further added she has been 'born' for this. And she is not worried about how Jen's imprisonment will affect Gay and Shah's friendship.
Gay is 'hopeful 'for Jen and her family, and the people surrounding her are devasted. In the upcoming season 3 of RHOSLC, Gay seemed excited about seeing Jen Shah shining and the fans to witness it. Gay further said that no matter what, some people always shine through, and Jen is one of them, and it's a blessing and curse for her. Even talking about Jen's arrest is devastating for Heather; no matter what, she stood by Jen. Jen's plea agreement decided for 14 years in jail and also a replacement of $9.5 million.
Heather Will never shut the door on Jen, and she has been found guilty and paying for it. Shah's sentencing is set for the 28th of November. Shah was arrested on air, and the stars of the reality tv show while leaving the Gay's business Beauty Lab+ Laser's parking lot.