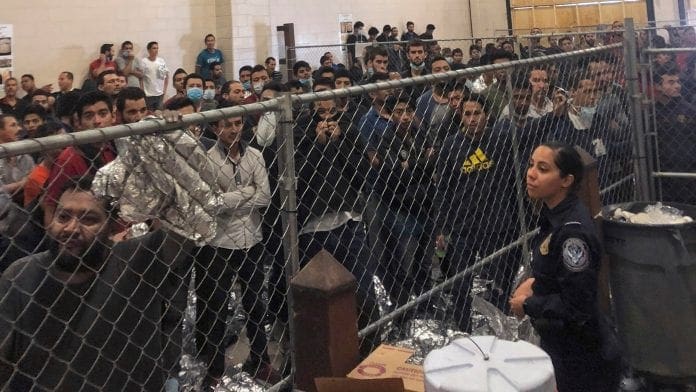 The migrant crisis unfolding along the US-Mexico border has been put under further criticism after Kevin McCarthy personally went to assess the impact of the immigration policies. He was accompanied by 12 GOP lawmakers. He said the situation has been worsened primarily because of the Biden administration's reversal of existing immigration policies.
McCarthy was visiting border facilities nearby El-Paso in Texas. He called the situation "more than a crisis". He entreated the President to personally come to the border and witness the situation.
McCarthy's Opinion On The Immigration Policies
He said that it is time for Biden to admit that his immigration policies have been wrong. McCarthy stated that this must be the first step. He called for Congress to reverse the policies should Biden still refuse to do so.
There have been more than 100,000 encounters with migrants in the past month alone, as per reports from U.S. Customs and Border Protection. The border facilities are facing capacity limits. It has required reinforcement of CBP agents from other places on the border. There have been 3,250 and possibly more migrant children apprehended, a number that has become thrice as much in the past few weeks. There are reportedly many who are in custody for longer than is legally allowed.
McCarthy continued that his letter to Biden on the matter of assisting remained unanswered. One in every ten immigrants has returned covid positive. It is being argued that this is a direct contradiction to the President's policies regarding the pandemic.
Biden has been heavily criticized for allowing this spread to happen when he is so careful of what is happening inside the country. Some of Biden's immigration policies include stopping the funding to build Trump's wall as well as relaxing the laws for claiming asylum. Representative John Katko stated that the relaxations have been expertly abused by the drug cartels.
Meanwhile, Nancy Pelosi recently referred to the crisis as well and stated that it is being looked at. She further accused the Republicans of milking the event for political gain. Jen Psaki, White House Press Secretary, stated that most of the migrants are refused from the border. However, the Republicans are insisting that it has escalated into a humanitarian crisis as well as a national crisis and should be addressed as such.