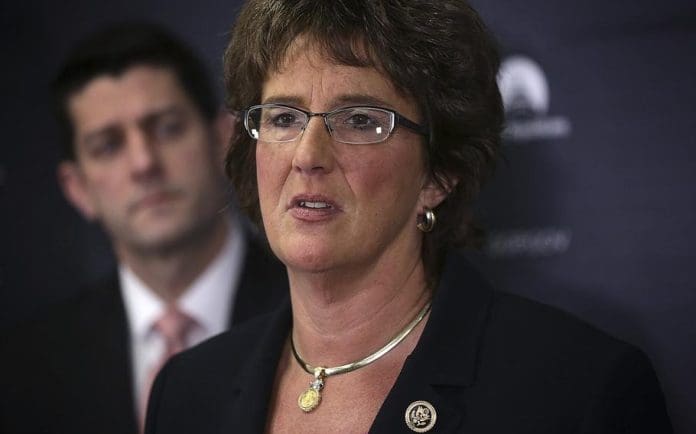 President Biden mistakenly asked if Representative Jackie Walorski was in the audience. The 5-term lawmaker has been a House Hunger Caucus co-chair and was one of the 4 Congress members who introduced the bipartisan bill that convened the conference at the White House on Wednesday.
Biden made the error as he spoke at the Food, Nutrition, and Health Conference at the White House in which he publicly acknowledged the role of elected officials like the Representative from the 2nd district of Indiana, Jackie Walorski.
Jackie Walorski died along with two of her staffers as they were traveling down an Indiana road. Zachery Potts, 27, her district director, and her communications chief, Emma Thomson, 28, were the other two who died in the accident when a car veered into the path of the vehicle they were in.
President Biden had then mourned their death in Congress as an honorable public servant who strived to work across party lines and delivered for her constituents. 
He had cherished Walorski's partnership as the White House went ahead with the Hunger, Nutrition, and Health conference, which was marked by the former representative's deep concern for rural America.
Jackie Walorski Gaffe The Latest In a Long List
Biden has been known to cause controversy with his off-the-cuff remarks. He had once referred to bankers as Shylocks, considered an anti-Semitic slur. He has also called Asia, the Orient and even complimented a former senator who resigned from office after several allegations of sexual harassment.
Jackie Walorski, a lifelong member of The Hoosier State, served on the House Ways and Means Committee and was also the top Republican on the subcommittee on worker and family support.
President Biden had earlier committed such gaffes and had gone off script with detractors pointing it as signs of senility. Even some Democrats admit that Biden does not do well speaking when he is not giving a speech. They say he is not good during debates and appears to be stumbling around and trying hard to figure out what he is going to say.