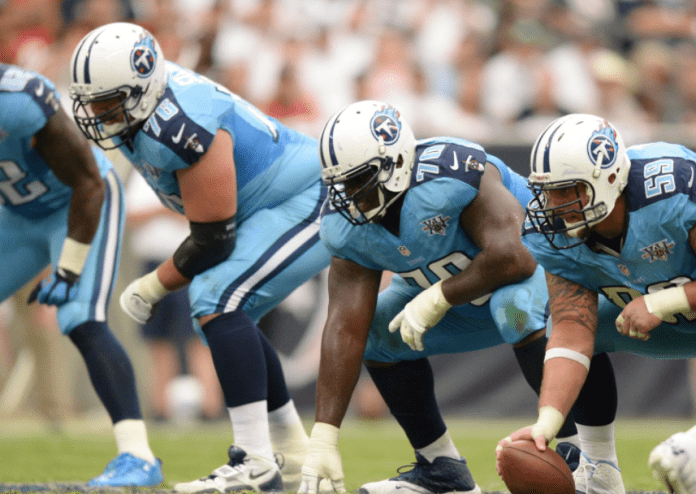 On Sunday, the Tennessee Titans secured the title of the AFC South. They defeated the Miami Dolphins by 34-3. Ryan Tannehill helped his team to secure the title by attempting 18 passes and completing 13 of them. Asking upon his team Tannehill said that they are currently focusing on themselves and what is in the face of them so that they all can grow as a player and a team.
The Titans won their back-to-back titles for the first time since 1960 and 62. They secured the AFC South title both the times of Tannehill's full season and starting quarterback. Back in 1960 and 62, they secured AFL titles in the first two seasons of their existence.
Ups And Downs Observed In The Titans Game And The Fight For No. 1
Derrick Henry's fractured foot made the Titans Suffer but they still managed to top the division. Derrick's 937 rushings helped to lead the NFL but his fractured foot on week 8 made D'onta Foreman fill in his place with 365 rushings.
Foreman clearly said that him helping his team in the hour of the crisis made him more joyous. He never tried to fill the big shoes, enjoying the game and helping his team was his first approach. But as a competitor obviously he had to prove to everyone that he can do the job that had been given to him.
However, the Titans had lost to the New England Patriot and Houston Texas before the bye. Now they are in 3-1 and showed how their defense has upped their game as they didn't allow the opponents to make more than 20 points.
Kansas City Chiefs' loss to Cincinnati Bengal made Tennessee the no. 1 seed. Defeating Texans in the next game can help Titans to confirm their top seed and can buy the first round of bye.
Kevin Byard said that it feels good going to the next week without worrying about nobody. They just have to deal with Houston and they will have the last seed. Being the season's last week and the year's last game, fighting for the No. 1 Seed makes it more exciting and worthy.