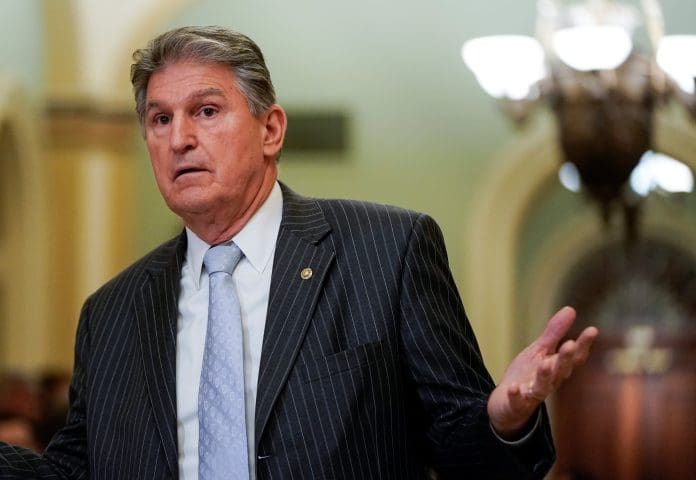 After leading his party through several months of arduous negotiations, Joe Manchin crawled out of all climate provisions in a planned spending bill.
He stymied key portions of President Joe Biden's agenda and informed his party of his decision to back out of programs for funding energy and climate. He has also opposed imposing taxes on corporations and wealthy Americans.
The resolution by the conservative Manchin will lead to the total collapse of the Democratic Party's effort to ratify a tax and climate package and a social safety plan.
Despite slashing Democratic ambitious plans to please Joe Manchin, he has remained unstable in his plans and has been abruptly shifting positions on the issues.
Manchin has said that he would only support lowering the price of prescription medicines and the extension of the Affordable Care Act set to expire in 2022.
Joe Manchin Dumps Last Chance To Prevent Catastrophic Climate Change
The shift by Manchin has scuttled weeks of hectic negotiations as the Democratic leadership bent over backward to accommodate Joe Manchin. Seven months back the Senator from West Virginia had abruptly rejected a more elaborate plan on these issues and had walked away from talks.
A spokesperson for Joe Manchin said that the Senator was more focused on the realities of the inflation that has left millions struggling to afford gas and groceries even as the inflation rate soared to 9.1%.
The Democrats had been cautiously optimistic before Manchin pulled the plug on Thursday. But Manchin has regularly used his veto clout over domestic policy issues in a Senate split right down the middle.
This might be the last chance that the Democratic Party had to enact tax legislation and substantial spending bills while it still retains hold over the White House and Congress.
Joe Manchin's rejection of the climate agenda will have worldwide ramifications in the fight against climate change. It would have turned out to be the biggest ever investment in American history.
This would have been virtually the last chance to avoid catastrophic climate change as the world moves to the edge of a precipice.