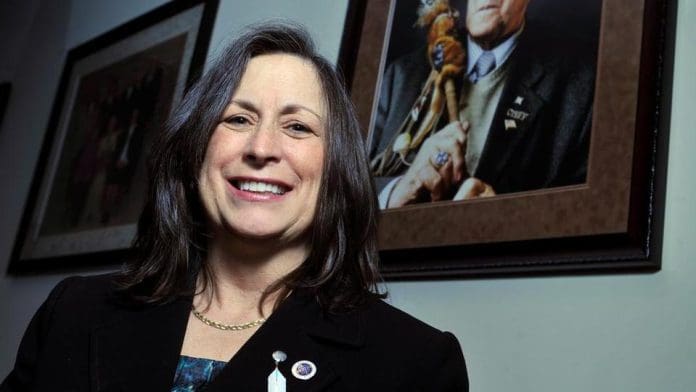 A first in history, Marilynn Malerba, a Native American will be named U.S. treasurer.
As the administration develops an Office of Tribal and Native Affairs within the Treasury Department, which will be supervised by the U.S. treasurer, the White House revealed President Joe Biden's intention to nominate Marilynn Malerba on Tuesday.
The rescue package gave Tribal governments, some of whom are in charge of the nation's poorest areas, more than $30 billion. Marilynn Malerba pledges to make a difference for native Americans.
Marilynn Malerba Creates History
According to U.S. government figures, 59 percent of Rosebud Sioux Tribal families are considered to be poor. The majority of COVID-19-related fatalities and drug overdoses have been concentrated in Native communities. According to Carl Tobias, a law professor at the University of Richmond who specializes in federal appointments, this highlights the necessity for representation at the federal level.
According to the Census Bureau, there are around 9.7 million Americans who identify as American Indian or Alaska Native. Furthermore, despite the fact that almost eight million Native Americans are entitled to vote, census polls suggest that a sizable section of the population is not registered to vote.
Democratic Vice President Joe Biden has taken a number of actions to show his support for tribal governments, including appointing Deb Haaland as the first Native American to head the Interior Department. Additionally, Mr. Biden has nominated at least 3 Native American justices to the federal court system: Lauren J. King, Sunshine Suzanne Sykes, and Lydia Griggsby.
In order to refocus the federal holiday, which had previously been celebrated in honor of explorer Christopher Columbus, Mr. Biden made the first presidential proclamation of Indigenous Peoples' Day.
A reckoning over the U.S. government's involvement in Native American boarding schools, which deprived kids of their traditions and identities, is being led by the administration of Haaland. The Interior Department's report on its inquiry into former federal regulation of Native American boarding schools will be the subject of a hearing on Wednesday by the Senate Indian Affairs Committee.