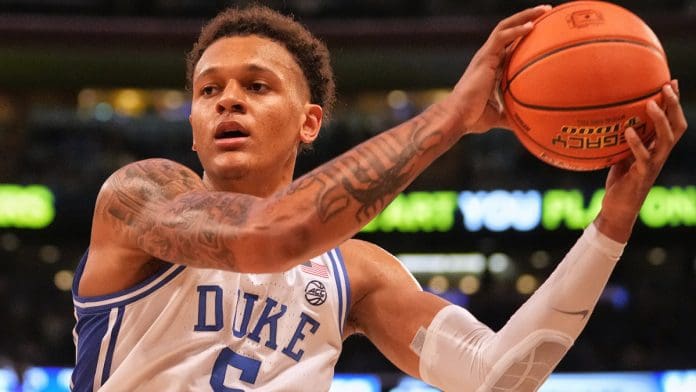 Paolo Banchero is one of the most exciting young talents in the field of basketball. He has been performing in an impressive manner lately. Paolo's impressive run caught everyone's eyes and landed him in the NBA Draft for the year 2022. However, he was supposed to be the third pick in the draft. As soon as the draft was announced, speculation was made about who would be drafted and when. As per the early trends, Jabari Smith Jr was supposed to be the first pick by the teams.
The second, third and fourth were expected to be Chet Holmgren, Paolo, and Jaden Ivy respectively. However, the truth has always been stranger than fiction. Contrary to the beliefs, the drafts did not go as planned. The biggest shock came when the Orlando Magic took Paolo Banchero as the first pick in the draft. Let us learn more about the story in detail below.
Paolo Banchero To Play For Orlando Magic
Everyone was startled by their decision as they thought that the Magics were going after Smith right from the word go. Holmgren was rumored to be roped in by Oklahoma City. The reality was very much different, however. After Paolo Banchero was taken by the Magic, the second place did go to Holmgren, but it was the Thunders that acquired him. Smith will play for the Rockets as he was picked up third and Keegan Murray went to the Kings as the fourth choice. Jaden Ivey got Detroit Pistons after being forced out of the top four picks.
Paolo Banchero looked very happy with his drafting. He expressed his joy and stated that he couldn't wait to work with his new team. Orlando also seemed excited to work with Paolo Banchero. They thought Banchero had the potential to go bolster their team and deliver the desired results for them.