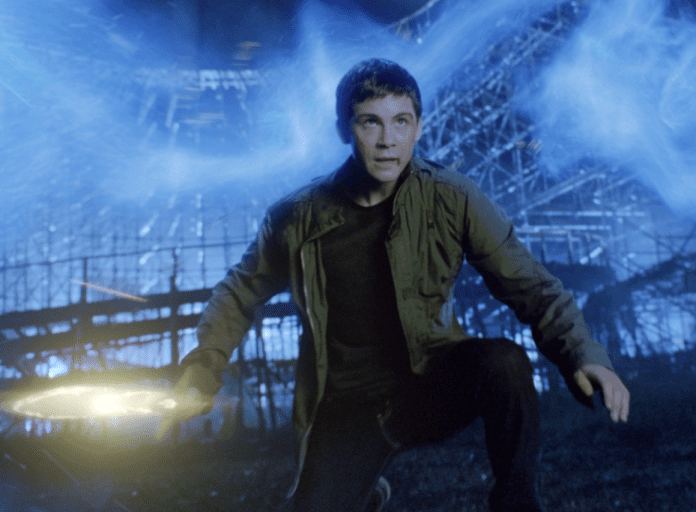 Diehard devotees of Rick Riordan's Percy Jackson and the Olympians book series had been patiently waiting for this news. And their patience has been awarded. They have finally got confirmation on the tentative announcement earlier about it being there on the Disney+ show.
After the brief teaser during the shareholder's meeting of Disney in 2020, Team Percy Jackson is finally back in the reckoning – Percy Jackson… series has received the signal to go ahead by Disney+.
The news came in from Rick Riordan in a recorded message that was shot in his office. Disney+ has insisted that the series will be true to the original. They went to the extent to announce that the series would be an adventurous epic and closely associated with and based on the book by Rick Riordan available on the Disney Hyperion, the book publishing arm of Disney.
Riordan Elated That Percy Jackson Finally Being Adapted By Disney+
An elated Riordan told his fans that the wait was finally over. He announced the news on video. He expressed his thrill at the news that the book will finally be adapted by Disney. He said that the film adaptation of Percy Jackson And The Olympians will soon be there on the screen.
The award-winning writer will be the co-writer for the pilot along with Jon Steinberg (Black Sails). The pilot will be directed by The Mysterious Benedict Society director James Bobin.
Disney Plus gave their take on the story. Directed towards the general audience, especially young adults, tweens, and teens, the action series is the fantastical tale of Percy Jackson, the demigod who at 12 confronts his supernatural abilities when God of the sky, Zeus blames him for filching his lightning bolt. It falls upon Percy to roam America and return it to Mount Olympus.
The details are limited to this info, and fans have to be patient about premiere dates or casting news.