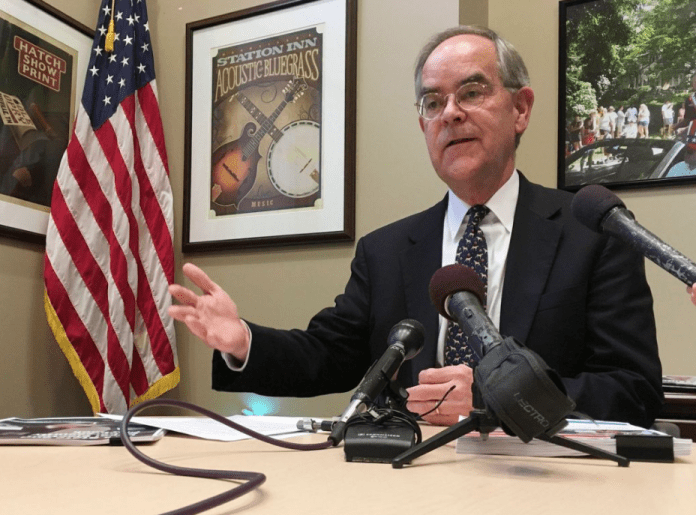 Jim Cooper, the long-serving Democratic Representative announced his retirement in 2022. His decision comes after the Nashville seat, which he had represented for 5 terms, was carved up by the Republicans in Tennessee.
He becomes the 29th Democrat House Representative to retire, seek retirement, or move to a higher office in this Congress.
In a message on social media, he said that he had tried all methods to keep the city intact. He tried all methods, including filing lawsuits to prevent gerrymandering and win in 1 of the 3 districts that make up Nashville. He said that there was no way that he could hope to win in the present situation.
Jim Cooper Is Among The Pragmatic Group Of Democrats
Jim Cooper is part of the Blue Dog Coalition, an official caucus in the House comprised of 19 Democrats who strive to find middle-of-the-road solutions. He was one of the pragmatic Democrats who opposed the mainstream values of the public.
While his brother is Nashville's Mayor, Jim Cooper's father was the governor of Tennessee. He repeatedly voted against Nancy Pelosi, though he backed her candidature as speaker in 2021 as she battled extremely close margins.
At present, he represents the whole of Nashville. Joe Biden had a 24 point lead from here in the Presidential elections of 2020, the carving up of the district will lead to a situation that Trump might have won by a comfortable margin.
The Republicans have been ruthless in carving up Tennessee through redistricting. But they have been surprisingly lax in carving up other Democratic cities in Republican ruled states, including Kansas City in Missouri, and Louisville in Kentucky.
Jim Cooper knew long back that the Republicans have desperately coveted his seat for long . He had said that they had a supermajority and could not be restrained. He knew he could not expect them to follow etiquette
The Republicans even anticipated potential lawsuits and played around with the composition of courts where redistricting cases could potentially come up. They have hailed the departure of Jim Cooper as an indication that the Democrats will be a minority in 2022. They have conveniently chosen to ignore the implication of the redistricting process.