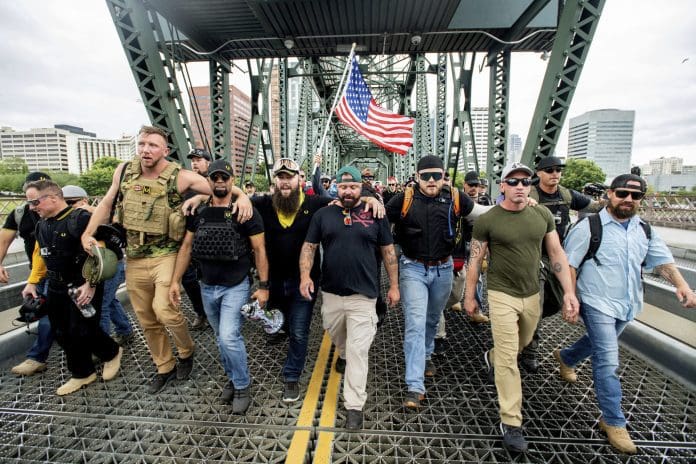 There is still no confirmed news of whether the Proud Boys were against law enforcement or do they really worked with the rioters. The mainly male-led organization typically engages in political violence in the united states. And the leader anticipated long ago there would be an arrest warrant. The leader Enrique Tarrio has arrested prior to the capitol attack in 2021. He and his organization has been solely working for Trump only. They have burnt the flags of black lives matter, the most sensitive and crucial time and incident during Trump's presidency.
Proud Boys Are Innocent
The leader is confident there were no Proud Boys members present on the night of the Capitol Attack. Although Enrique Tarrio was charged with the destruction of property for burning the black lives matter flag, and later pleaded guilty.
Proud Boys leader had a good relationship with Metropolitan police department Lt.Shane Lamond. Who is the insider source of Proud Boys? Lamond even told Tarrio to look after the video of his flag burning.
Lamond was betraying law enforcement and his uniform, he has been immediately put on leave, however, he never responded to why. It was Lamond only who warned Tarrio about the upcoming arrest, on 4th January 2021. And Dubrowski has testified. Even way before the arrest, the Proud Boys gang was alerted via text from Lamond.
Furthermore, Tarrio's attorneys have argued in court that their client has been trying to assist the police department. And Lamond was the only one who could listen to him and his Boys' plan. He would never do anything to harm the government or overthrow it. Even Dubrowski lied on various occasions. The Proud Boys ratted their members out and engaged with the FBI on a daily basis.