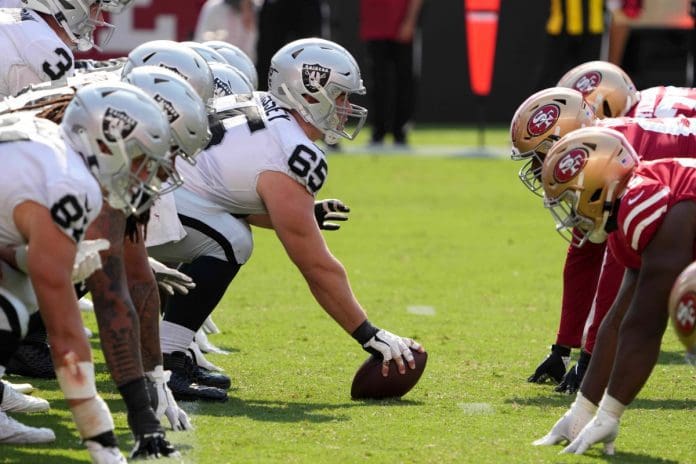 Josh McDaniels, the Las Vegas Raiders' rookie head coach, had many concerns, not the least of which was how he would assemble a strong offensive line.
After a 26-20 preseason victory over the Minnesota Vikings on Sunday, McDaniels may not have all the answers, but he's happy with what he's seen thus far.
McDaniels said they thought they might have had some depth in their tackling and some competition. He said that he had told his mates since the first day that guys have to earn their place in the team and be determined in their roles.
The Raiders (2-0) proved they could sustain second-half drives of 10 and 15 plays, both ending in scores, by employing several rotations for almost every offensive series. This allowed them to take charge of the match and keep Minnesota (0-1) at arm's length.
Raiders Are Now 2-0 In The Preseason, And There is No Stopping Them: 
The Raiders scored 64 yards on 15 first-down attempts in the second half after only gaining 23 yards on 12 first attempts in the first.
In the first two quarters, the Raiders only gained more than four yards on one of their 12 first-down plays. Seven of the 15 first-down plays made by Las Vegas in the second half resulted in gains of five yards or more.
Jarrett Stidham, the Raiders' starting quarterback, completed 10 of his 15 throws for 68 yards to help his team finish with 300 yards of total offense and an average of 4.3 yards per play. He gained 16 yards on the ground on four carries, including a score. For the Raiders, Chase Garbers started the game at center and completed 2 of 3 passes for 19 yards. 14 carries for 54 yards and a touchdown from Brittain Brown.
Albert Wilson, a seasoned wide receiver for Minnesota, caught two passes for touchdowns.