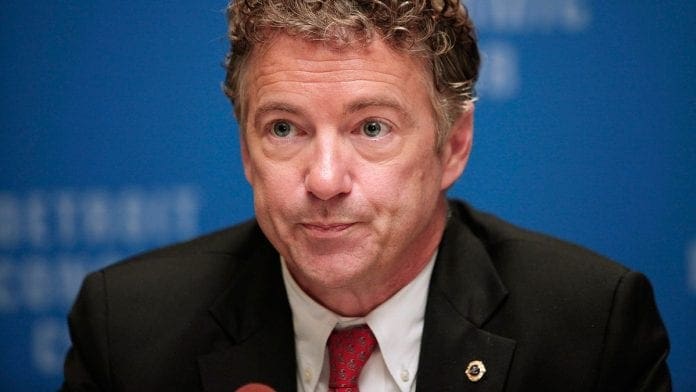 Rand Paul, the Senator from the Republican party, gave a statement with regard to the capital gains tax. It was stated that an increase in the tax will pave way for a market reaction that will be a significant one.
The statement was given out this Sunday at an interview that was attended by Senator Rand Paul. The interview was held exactly after a total of three days of the incident that took place in the equity markets of the country. The markets hit an extreme new low. This took place after a report that said that the administration of President Biden is strongly considering increasing the tax of capital gains.
Rand Paul Explains His Stance
As per reports, President Biden is making explorations in raising the tax rate of the top capital gains. These are for those individuals whose earnings cross 1 million USD. The rate falls between 39.6% to 43.4%. The increase is aimed at funding the family plan of Joe Biden. Following this, Paul Rand stated that currently, the markets are not keeping their calm. The reason behind this is the possibility of the corporate income tax getting doubled, as considered by the administration of President Joe Biden.
Rand Paul further added that there is something more dangerous than bringing about a raise in the said tax. He stated that it is causing the capital tax gains or double. It was stated that doing this carries a great threat to the market of the country. He said that increasing it will cause a great market reaction.
Rand Paul also mentioned his days in the administration of Donald Trump, the former president. He stated that lowering the said tax in the previous administration was one of the best decisions taken.