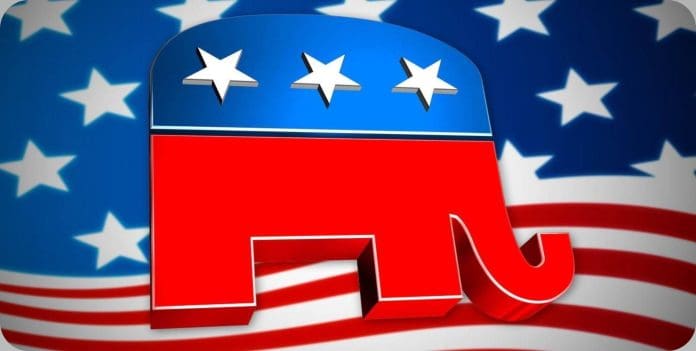 The Republican National Committee has angered the Senate Republican Party. Senators slammed their own Republican Party's majority decision to reprimand Reps. Liz Cheney (R-Wyo.) and Adam Kinzinger (R-Ill.) for working on the House's probe into the Jan. 6 Capitol attack in interviews Monday evening. 
They warned that alienating a segment of the party for being unduly anti-Trump is not a winning strategy moving into the 2018 elections, a strong warning from sitting members that goes far beyond the criticism already leveled by a few Republican analysts.
Republican Party Members Condemned
Several Republican senators took more direct action: RNC head Ronna McDaniel was contacted by both Lindsey Graham and Mitt Romney about the censure, with Graham phoning her and Romney texting his niece.
The RNC is meant to be the party's uniting organization. However, the Senate's passage of a resolution, chastising Cheney and Kinzinger for "persecution of ordinary citizens engaged in legitimate political discourse" is reopening rifts between the party's large pro-Trump wing, the smaller anti-Trump wing, and the rest of a GOP still trying to find its way amid a favorable midterm cycle.
Internal House debates regarding Cheney and Kinzinger's censure and future in the party will continue later this week, adding to the drama.
McConnell, who has previously backed Cheney, said he will address the issue during his regular news conference on Tuesday. Several members of his leadership team have indicated their dissatisfaction with Republican Party infighting. Sen. Joni Ernst of Iowa, the No. 5 Republican leader, said the RNC's role should not be to chastise individual members of Congress.
The timing of these fresh earthquakes in the party is unfortunate because, on paper, the GOP appears to be gaining ground in the House and Senate races. President Joe Biden's poll numbers are sagging, House Democrats are resigning en masse to avoid being in the minority, and the Senate map offers the GOP a realistic possibility of retaking the chamber.