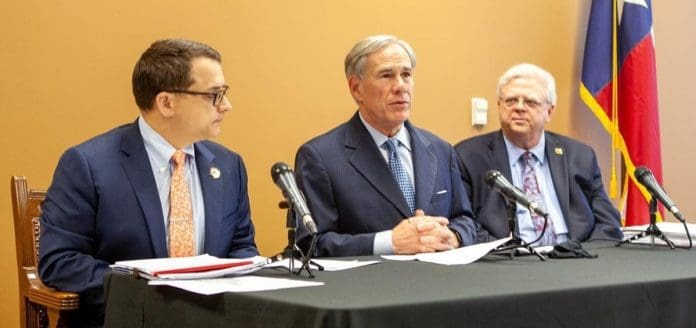 Notwithstanding his win in Texas plus with no sound evidence of any fraud, former President Trump has kept up the pressure within his party on Governor Abbott. He called for Texas election audit legislation.
Trump has written to the Governor to include a Texas election audit bill in the 3rd special session this year. it keeps up the pressure as he continues to voice his doubts over the recent presidential election results despite his win in Texas.
Trump said that time was running out for a Texas election audit to look into the 2020 'election scam.' Ballots are retained for 22 months after an election. Trump wrote to Governor Abbott about the need for a Texas election audit, a 'Forensic Audit' he said.
No Need Of Texas Election Audit, State Officials
There had been no sign of fraud in the presidential elections in Texas and the Secretary of State of Texas, who had overseen the election, had declared the elections 'smooth and secure.' The secretary had been appointed directly by the Governor of Texas, a Republican.
During special sessions, the governor decides the topics on which the Legislature will pass laws. While the governor has not commented on the development, one of the challengers at the primaries, Don Huffines, has voiced his support that Texas election audits be included in the call.
Trump continues with his tirade even around a year after his loss to Joe Biden. Throughout the year, he has made unsubstantiated claims of widespread fraud in the election. On Thursday, the former president alleged that Texans were aware of voting fraud, at least in several counties in the state.
A voting law was passed this summer by the Texas Republicans that they believe would prevent fraud. But Democrats believe it would make it hard for colored people to vote. But Trump believes that the Texas election audit was still necessary. He supported House Bill 16, which was filed by Steve Toth to allow audits of all future elections and even the recent presidential elections.