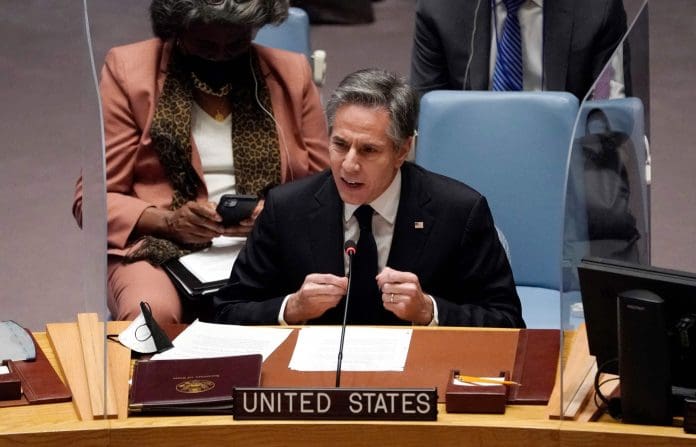 US President Biden has reacted strongly to Russian Premier Vladimir Putin's decision to declare Luhansk and Donetsk regions independent. The move by Putin to support the separatist-backed movement has prompted the US to impose a full-fledged sanction and the move has been matched by other NATO members and Japan.
Biden termed Putin's move as the commencement of a Ukrainian invasion. He warned that more severe and stringent sanctions would follow as they go ahead with the invasion.
Russia remained defiant and their foreign minister, Servey Lavrov told stated that the Soviet nation had steeled itself to face sanctions. He said that more sanctions were expected whatever move it makes.
He said that the Western Nations were trying to pin the responsibility of the collapse of the 2014 Minsk agreement. He was referring to the truce signed between the separatists and Ukraine.
Lavrov said that the western nation would not stop until they have exhausted their options of punishing Russia.
Economic Sanctions Expected Against Russia
Western countries are expected to withdraw customary financial relations and trade relations. The sanctions could be comprehensive, with the Soviet nation facing blockade from dealing with entire countries or specific, individuals, groups, or businesses.
Russia could face being cut off from trading with countries that impose such sanctions. They would also be cut off from the US financial system. It indicates that all assets of the company or nation that are under American jurisdiction would remain frozen.
American businesses and citizens are also barred from doing business with them unless expressly authorized by America.
The main financial institution targeted by America is the Russian Bank For Development and Foreign Economic Affairs and Promsvyazbank and 42 subsidiaries.
While VEB bank is crucial as they use it to raise resources, PSB is vital for raising funds, PSB is important to the defense establishment.
The two institutions along with subsidiaries hold assets of over $10B. a statement from the treasury department said that the action taken against the Soviets constrained the ability of Russia to finance contracts that were defense-related.
The targeted banks and other financial institutions will affect Russian state entities and not the common public.