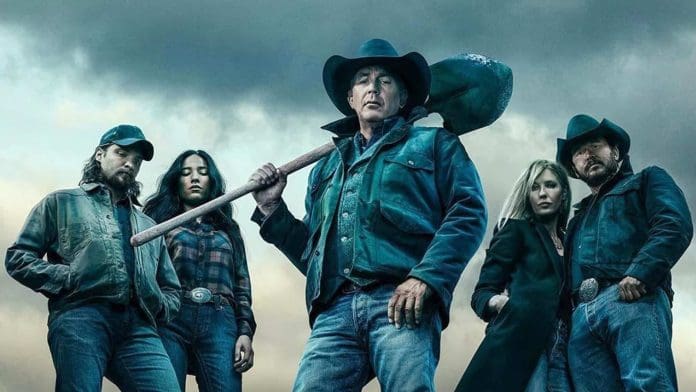 Kevin Costner starring in Yellowstone coming back with Season 5 with an interesting twist. Politics has always been the central theme of the show and now it's taking a massive turn toward that only.
Yellowstone Season 5 Breaking The Barrier
The new season might turn the table for good this time, with upcoming episodes things take a different avenue as per the report. Yellowstone is one of the great shows of all time, but sadly not the most talked about. Yellowstone has reached a certain level, the politics shown in the soap feel real and it has uncanny relevance with the real lives of America.
Politicians dealing with the underworld and covering up dirty business to save their backs, seem real. The motive was to showcase that. John Dutton played by Kevin Costner, released paramount network. John Dutton's family business is Yellowstone Dutton Family Ranch.
The series' main part was to show Montana's politics and it has been since the beginning. The last season ended with John Dutton throwing his hat into a ring. Kevin Costner later shares that he never planned that move whatsoever. Further asked he answered in his John Dutton mode that he deeply follows family rules and will always take a stand for what's right be it in politics or business, he will not let anything foreign harm it. Taylor Sheridan's incredible creation Yellowstone receive more standing ovations than before. Dutton's process of being a governor added more value to forthcoming generations on the Ranch, in the process keeping Dutton away from his family.
Creator feels that no matter what happens certain things will never go out of style, no matter how the industry of story evolves. Star power matters the most, in this case, Kevin Costner has proved that diligently.