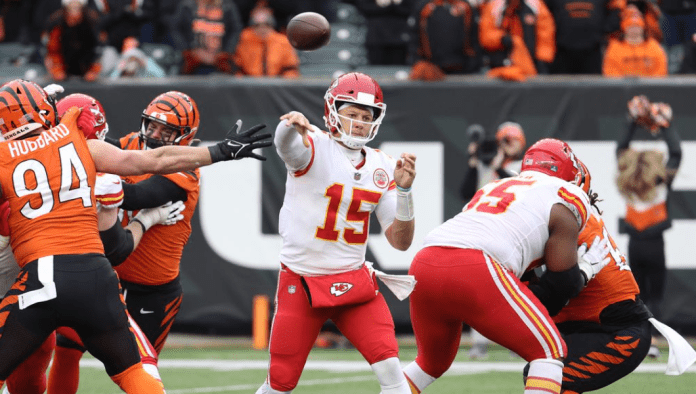 The Bengals are at the top of the AFC Championship and move on to the Super Bowl. The Cincinnati team comes face to face next with the winners of the NFC Championship, scheduled soon between the Los Angeles Rams and the 49ers.
The Bengals managed one of the all-time greatest comebacks in the AFC Championship game history. They now run into the winner of the NFC Championship Game in the Super Bowl.
Joe Burrow said that the win was something that he is proud of as he is from Ohio. Winning the AFC Championship Super Bowl and moving on to the Super Bowl was something that he had always wanted to do. It is weird in the way he says it in a calm and composed manner. It is obvious that it is the secret to his accomplishment when under enormous pressure.
The Confidence Of Bengal Coach Zac Taylor After Winning The AFC Championship Should Help Them In The Super Bowl
Zac Taylor, the head coach of the Cincinnati Bengals says that we have a special team as the winners of the AFC Championship are not the end post for this team. It was a tough beating for the Kansas Chiefs, but even a City fan would probably feel glad for the patient Bengals fans at this stage.
The Kansas Chiefs last won the Championship and made it to the Super Bowl was in 2021. But it has been a wait for almost a generation, as the last time the Cincinnati Bengals topped the AFC Championship was in 1989. To achieve that, they had to return from a deficit of 18 points, which is a Championship record.
In the final analysis, it took 21 points plus some sublime football for Bengals to top the Championship and head to the Super Bowl. Even the loss of the toss during overtime did not prevent the Bengals from claiming their first AFC Championship since the playoffs in 1988. After Vonn Bell's interception, Evan McPherson stayed perfect in the postseason to finally win it for the Bengals.