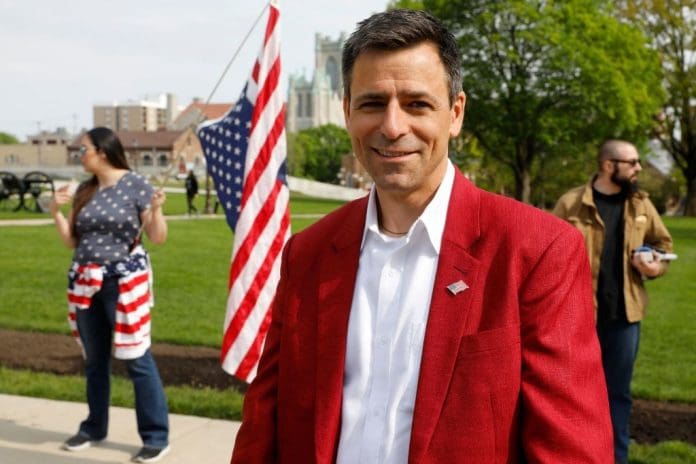 Even as Governor Gretchen Whitmer has it easy in the Democratic primaries, the Republican boat has been rocked by one disgrace after another. Already locked in a signature falsification scandal, the GOP gubernatorial primary in the Michigan Elections was upended by the detention of Ryan Kelley by the FBI.
Kelley was arrested for his part in the January 6 riots and has been accused of 4 misdemeanor crimes. As usual, the Michigan elections Republican candidate has said his arrest was political and termed it a witch hunt, accusing the Democrats of using the Feds against him to influence the 2022 elections.
Among the 5 Republican candidates barred from the Michigan elections for forged signatures, James Craig revealed that he would go for a write-in crusade for the Republican campaign at the Michigan election. Another disgraced candidate accused of forgery, Perry Johnson, has vowed to carry on fighting legally.
Michigan Elections Nominee Kelly A "MAGA Martyr" For Republican Supporters
While Kelley's arrest before the Michigan elections will give the arrested candidate a slender edge in the Republican primaries, it is bound to haunt him during the general elections.
Adrian J. Hemond, a Democratic strategist, has said that the arrest before the Michigan Election has made Kelley a MAGA Martyr. He said the upheaval in the GOP camp will work to the advantage of incumbent Governor Gretchen Whitmer.