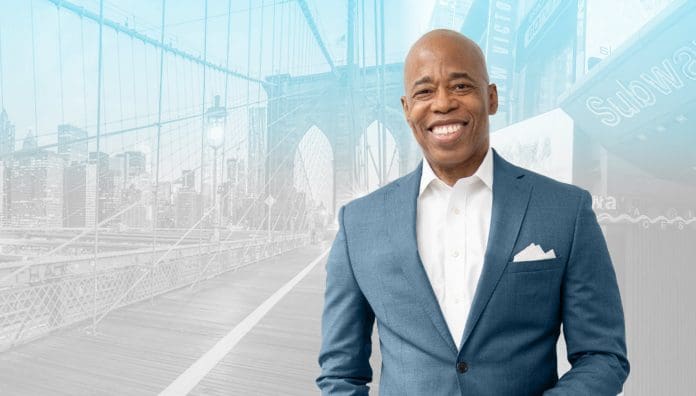 Eric Adams, the Mayor of New York City, swooped in to defend President Joe Biden's record against crime, as criticisms have flown in from the Republican end. Adams wanted to neutralize the false narrative that the Republican party was quite strong on crime- wherein he declared that the GOP had not always been supporting the funding for law enforcement, and also went on to encourage the Democrats to start fortifying their message regarding this- so as to not lose their stronghold.
In his interview with Jen Psaki, Adams stated that the Republicans were providing the aura that Democrats had always been quite soft on crime. But he countered that it was the Republicans who had refused to put the money in Biden's crime bills in order to ensure that the resources were distributed to the police department. 
Eric Adams Believes President Joe Biden Hasn't Taken The Wrong Step In His Fight Against Crime
Eric Adams was a former police officer, who did make combating crime in NYC a priority for his administration. He also encouraged the Democrats in the federal government to send the message that both Biden and the Democrats were quite tough on crime. The entire conundrum was created after the Democrats were hit hard by the defeat of Chicago Mayor Lori Lightfoot during her reelection bid. Most of the analysts went on to peg crime in her area as one of the major reasons which contributed to this loss. 
Eric Adams believes that President Biden served as a blue-collar president- and the things he was producing were getting silenced by the surrounding noise. Adams also expected the POTUS to keep doing what he had been doing till now.