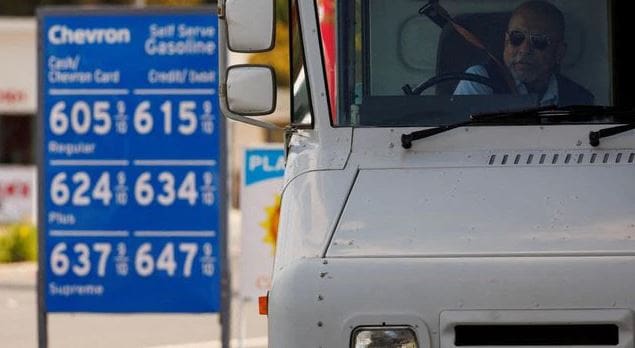 With the price of gas increasing in the United States, several states are introducing measures to reduce the burden on its citizens. A recent gas stimulus check came into effect in New York state, while a direct payment plan was approved in Maine.
North Carolina is the latest state that proposed a stimulus check/rebate with the state's Democrats pushing their GOP colleagues to introduce such a measure.
"We want to put more money in their pockets now," Senate Democratic Leader Dan Blue said.
However, the Republican party in the state is pushing for a longer-term tax cut rather than a one-time stimulus check payment.
Stimulus Check: North Carolina's $200 Gas Rebate Act
The Democrats introduced Senate Bill 897 on May 26, dedicating 1.3 billion dollars of the estimated 4 billion dollar budget surplus the state collected in revenues over the past year.
The proposal would provide North Carolina residents who are over the age of 18 as of March 31, 2022, with driving licenses a 200-dollar tax rebate.
The state would consider extending the rebate to younger drivers but is concerned about hurting its bottom line. If approved, the rebate would be issued as either a stimulus check or a debit card and sent no later than October 1, 2022.
The average price of gasoline in North Carolina is currently at 4.63 dollars on June 8, 32 cents below the national average.
The country is still feeling the knock-on effect of the COVID-19 pandemic which forced several producers to dial back their operations due to the lockdown measures in place. The return to normal has meant the demand for gas is beyond the current supply.
Additionally, some production has been intentionally left idle as investors pressure companies to increase their revenues in order to make up for lost profits during the pandemic.