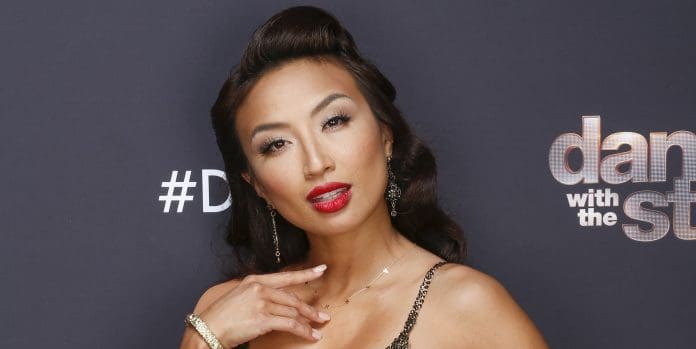 Jeannie Mai Jenkins, a TV personality and fashion stylist, has had her first child with rapper husband Jeezy.
Jeannie Mai announced the birth of their kid in an Instagram post on Tuesday evening. She shared a photo of a baby cloth on a cot with small footprints on it. 'Jenkins' was written on a name card.
Jeannie Mai said in the caption that she had prayed to God for happiness and love and that God had answered her prayers by sending her husband and kid.
She hasn't revealed the newborn's name or gender.
Jenkins has been chronicling her pregnancy on social media after keeping it a secret for the first five months.
Jeannie Mai Never Saw Herself As A Mother
Jeezy and her started dating in 2018, and after a year-long engagement, they married in March 2021. Mai Jenkins is a first-time mother. Jeezy is the father of three children from prior marriages.
Following her divorce from her first husband, Freddy Harteis, in 2017, Mai married 44-year-old "Therapy For My Soul" musician Jeezy in April 2021. Mai and Harteis broke up because the former celebrity stylist refused to have children with the actor.
Jeannie Mai discussed her divorce from her ex-husband in 2014. She stated that she had made it known that she did not want children. It wasn't that she didn't like children; it was that she had never imagined herself as a mother. Her spouse, on the other hand, grew to desire children as time went on.
However, falling in love with Jeezy shifted her outlook on parenthood.
Jeannie Mai admitted to having experienced a miscarriage in the past. She began IVF treatments only to discover she had pregnant spontaneously barely a week after her wedding.
Mai Jenkins told Women's Health magazine in September that she had never wanted children before meeting Jeezy, but that being with him changed her mind.