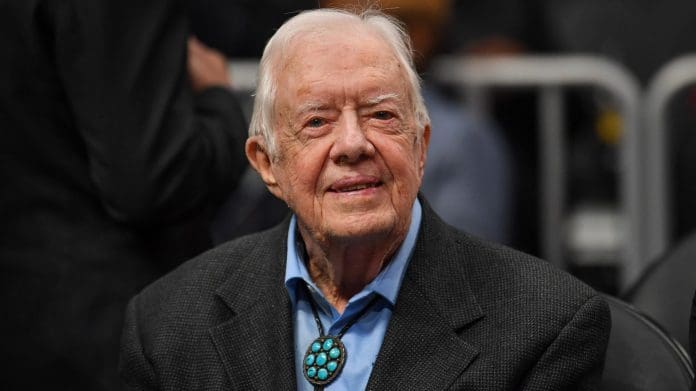 On Wednesday, Jimmy Carter, former US president, announced that the country's democracy was being threatened. He claims that the US is almost at the edge of an increasing abyss with no way out.
In an article published in the NY Times, Jimmy Carter explained that if action is not taken this instant, the country will witness a devastating civil war and end up losing its democracy. The article was published the evening before the anniversary of the Capitol Attack.
Jimmy Carter Sees America's Democracy In Danger
Jimmy Carter, aged 97, brought up the importance of peace and harmony. He urged US citizens to put aside their differences and join hands before the time runs out.
In 2021, Jimmy Carter joined three living US Presidents in mocking the rioters who attacked the Capitol building. Their intentions were to hinder the declaration of the current President, Joe Biden's victory. The other Presidents include Bill Clinton, George Washington Bush, and Barack Obama.
Carter said that the rioters have been spreading lies that the election was rigged. Thus, sowing seeds of distrust in the minds of Americans.
Former President Jimmy Carter hoped that the fatal attack on the US Capitol building would be a wake-up call. He wants the nation to address the rift being formed and protect the country's democracy.
However, US politicians are using the distrust to their advantage. Their sole objective is to win. The repercussions are not their concern. They are fanning the flames of doubt in the minds of Americans and thus forcing them to act according to their wishes. Their selfish desires will lead to the downfall of the country and their democracy will be stolen, added ex-President Jimmy Carter.