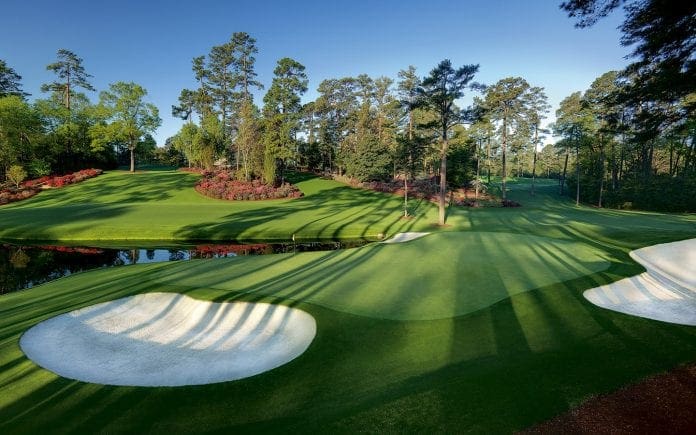 The first round of this year's Masters tournament is now over. Going by what happened on 8th April, Augusta National is set to provide an immense fight to all the golfers on the course.
Overview Of Round 1 Of The Masters
Firm conditions caused chaos at Augusta National. Only three players managed to open the week with their score for the round being under 70. In November, 24 golfers opened with a 60s score for the Masters.
Dustin Johnson, the current no.1 in the world and defending champion, faced havoc as well. He could only manage a 74 with a 2-over. Bryson DeChambeau, Brooks Koepka, and Rory McIlroy all scored over-par in their rounds in the week's opening.
Johnson talked about how different the conditions are this time around. He continued that playing is much tougher currently because of the firmness and speed of the greens on the course. Of course, the wind only added to the difficulty, thought Johnson.
Only Justin Rose seems to have escaped the tough conditions as he strung together a total score of 65 and held a lead of four on the rest of the field. The golfer, now 40, has been in the lead of Masters for a sixth time now.
This is the highest by a golfer at Augusta Nationals who has not managed to win it. He leads contenders such as Patrick Reed, Christiaan Bezuidehoit, Brian Harman, and Hideki Matsuyama.
The Masters' standings currently follow thus: Justin Rose with a score of 7 below par. He played the last eight holes under 6 and finished in 30. Following him is Brian Harman with a score of 3 below par with a streak during holes 5 till 7. Rounding off the top 3 is Hideki Matsuyama who also scored a 3 below 69. This is Hideki's first time inside the highest five after Round 1 in a major.