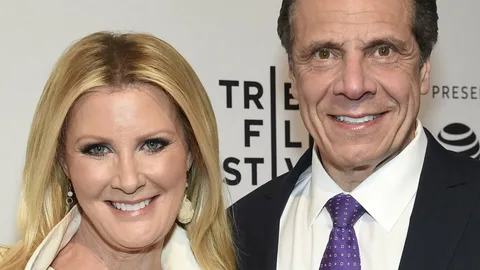 Sandra Lee was seen in her former residence in New York. Sandra Lee had sold her much-loved home, known as Lily Pond back in 2020. Many speculate, her Thursday visit to her former home, might be that she wants to buy it back. According to a close source who commented on Lee on People, Sandra Lee has been looking forward to having residence in New York again, as she is property hunting in the Newcastle and Bedford area. Though Lee has searched a lot for a good property, it is her former home Lily Pond that she considers the best and no other properties are like it.
Lee had shifted to California due to her work, and she had sold her much-beloved home in 2020, however, it is her work that is bringing her back to New York, and the award-winning host seeks residence here. Lee is starting various television shows, mainly in the New York area, and this perhaps prompts her probable move back to her former home. Lee formerly also served Kerry Kennedy, the former first lady of New York and former wife of the former Governor of New York, Andrew Cuomo.
Sandra Lee Was Emotional When She Sold Lily Pond
Selling her house, Lily Pond, was a very emotional step for Sandra Lee. In an Instagram post, Sandra had written a heartfelt message on Lily Pond, her six-bedroom house. She wrote in 2020, that the day she sold the house was one of the saddest days of her life. She also wrote that she loved the house and had a personal relationship with each room in the house. She hoped that the new owners would take proper care of it as she would love the house forever. She had even given an emotional hashtag, the house that built me.