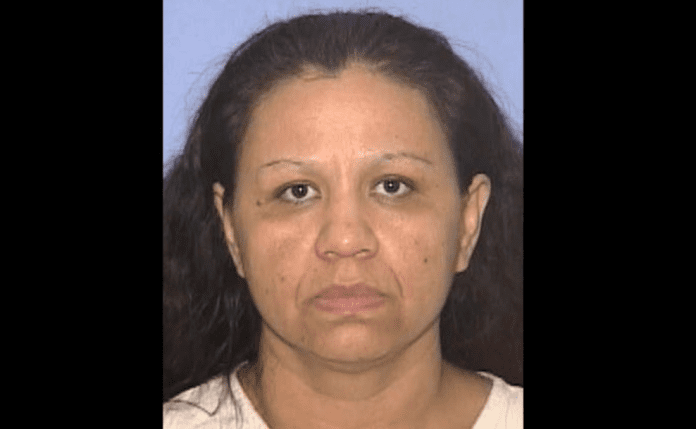 The execution of Melissa Lucio was halted by a Texas appeals court convicted in the murder of her 2-year-old daughter in 2007. Defense counsel for the death row convict has submitted fresh evidence that indicates that she never admitted to the murder.
The defense has submitted that the State used false testimony and asserted that she was innocent and maintained that her trial counsel provided constitutionally ineffective assistance. Texas investigators also suppressed material evidence that could have turned the case in her favor.
The news was delivered to Melissa Lucio by Jeff Leach, state Representative over the phone. She immediately broke down when she realized that the execution had been stayed this week, according to a tape of their conversation.
Lucio's family and lawyers maintain that she was unfairly convicted for her death in 2007 of Mariah.
Melissa Lucio stated through her attorneys that she was grateful to the Court for giving her a chance to prove her innocence. She said that Mariah remained in her heart.
Bobby Alvarez, her son, said that they looked forward to this year's Mother's Day.
Prosecutors Had Maintained That Melissa Lucio Was Abusive
Prosecutors had argued that Melissa Lucio was abusive to her children and she died from injuries sustained. But her attorney said that the child was injured in a fall from the staircase at the family's apartment a couple of days before her death.
It is also becoming increasingly apparent that the state used false evidence and also suppressed facts to build its case.
But Melissa Lucio will continue to stay on death row during the proceeding. The Brownsville trial court will hear evidence of her innocence and make an endorsement based on its findings to the Court of Criminal Appeals in Texas.
Attorneys of the Innocence Project are working on Melissa Lucio's case. They say that they still have a fight on their hands before she can expect a final exoneration. But fresh evidence has opened up the chances to the possibility of proving her innocence, they say.
Melissa Lucio was convicted mostly on coerced confession on the night of the death.