Paul Pelosi Jr. is one of the 5 children of Nancy Pelosi, the former United States House of Representative speaker and the current House Democratic leader. Pelosi has had a career made out of guiding various companies through business pitfalls- business development, corporate governance, public policy, and sustainability.
As far as his educational qualifications go, Nancy Pelosi's son graduated Cum Laude from the University of Georgetown with a Bachelor's degree in History, along with a JD/MBA in International Business. Paul Pelosi Jr. is also a licensed broker for the Real Estate along with being an esteemed member of the California State Bar. Needless to say, Pelosi Jr. is a much sought after business analyst and strategist. With an experience that has been sharpened through many public talks given at Amsterdam, Milan, and Stockholm, Pelosi Jr. holds quite a number of posts. At the Corporate Governance Initiative, he is the executive director; he is also an advisor for the program of lithium mining at Oroplata Resources Inc, and yet another member on the advisory board of National Strategies- a company which has its main task as allowing and initiating companies in the action of making their goods and services available to municipalities which are local.
Previously, he has served as the President of the SF Commission on the Environment, been a part of the AirPatrol Corporation, and has advised NASA Ames Research Center in order to promote the tenets of business development and sustainability. In the economic sector, he has been a part of several large institutions- Securities at Bank of America, Countrywide Bank of America, JP Morgan-Chase Manhattan, InfoUSA Inc., and others.
Several Facts About Paul Francis Pelosi Jr.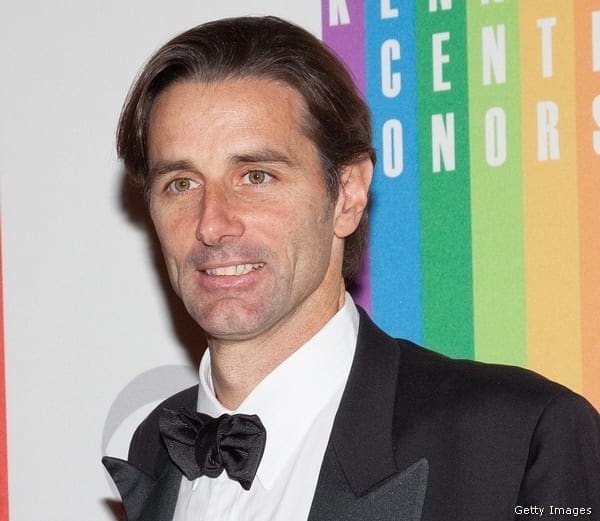 As reiterated above, his mother is the esteemed Nancy Pelosi– the current House Democratic Leader and the erstwhile spokesperson for the United States House of Representatives.
He has been a licensed real estate broker since the turn of the millennium, along with being a practitioner of the law- a member of the California State Bar.
He has served as the President on the SF Commission on Environment.
Paul Pelosi Jr. has had his education completed at Georgetown University, where he passed out with a degree in History.
He also holds a Master's Degree in International Business.
His company projects his environmentalist thoughts- as he helps other eco-friendly companies navigate through economic pitfalls.
Due to his works on activism, he has also been called the 'fresh green prince of San Francisco'.
In his own life, he practices what he preaches- preferring to take minibusses to work rather than cars to limit carbon emission.
He has been the co-founder of the Cisco Connected Urban Development. His biggest contribution towards the environment is his effective way of displaying network connectivity and how it would allow for a lesser portion of carbon to be discharged in most urban areas.
He is quite progressive in his ideals- believing medical marijuana to help those in need. Precisely why he is also an investor in a company that deals with that.
Family Details of Paul Pelosi Jr
Father- Paul Pelosi Sr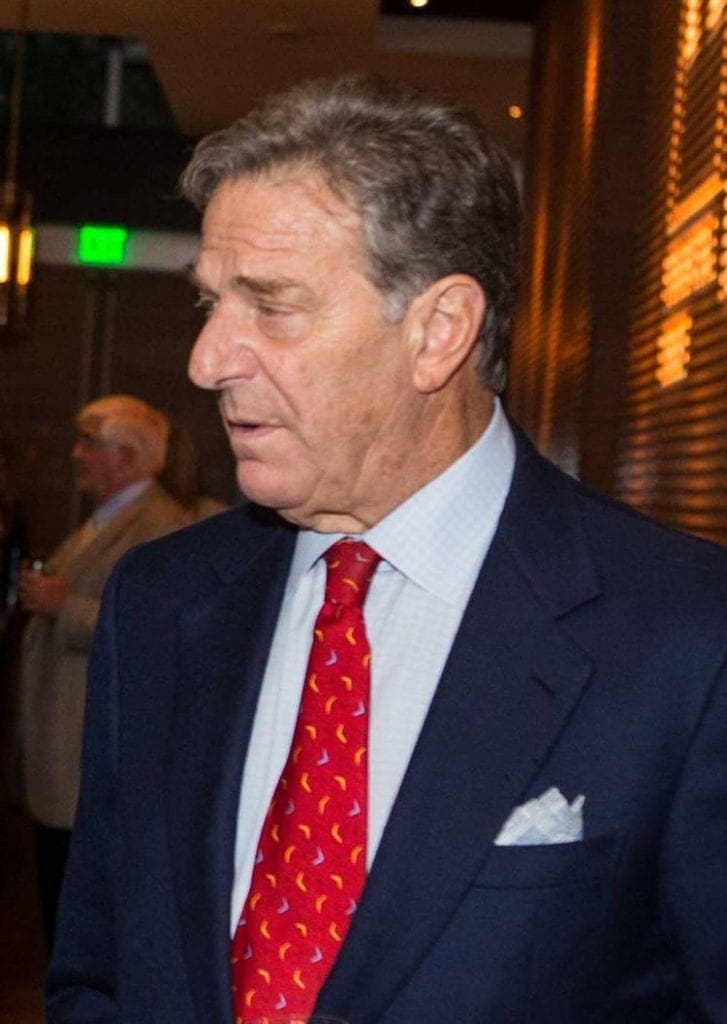 Paul Pelosi Sr. has had just one child- Paul Pelosi Jr. Pelosi Sr. is the owner and CEO of one of the biggest companies in the country – Financial Leasing Inc. The main functions of this company involve providing eco-friendly options to other companies, whilst also consulting on capital investments on said firms. He has had quite a part in both the philanthropic world and the economic world. With his skills in real estate, he also has quite a fortune made in the real estate business. Armed with a Foreign Service Degree, he has also been a long-standing member of the Georgetown Foreign Service Board.
Mother- Nancy Pelosi
Paul Pelosi Jr's mother Nancy Pelosi is quite famous throughout the entire country. Nancy Pelosi position in American politics has been nothing short of enthralling, and as of current times, she is the leader of the House Democratic Party.
Nancy Pelosi is also the first woman to have the position of the spokesperson for the House of Representatives, which makes her position in the Democratic Party quite indispensable. With her entire political resume based along with the Democratic Party, Nancy Pelosi has been quite a long member of the Congress, serving several important positions in her long tenure. As of now, she is completing her 17th-18th term as a Congresswoman from the state of California.
Since she has been the house speaker before, this puts her directly under the Vice President for the Presidential line. Her stance against the US-Iraq War gained her massive sympathy throughout the nation, which has also helped her secure the leadership of the party on two separate occasions.
Paul Pelosi Jr Sisters
Christine Pelosi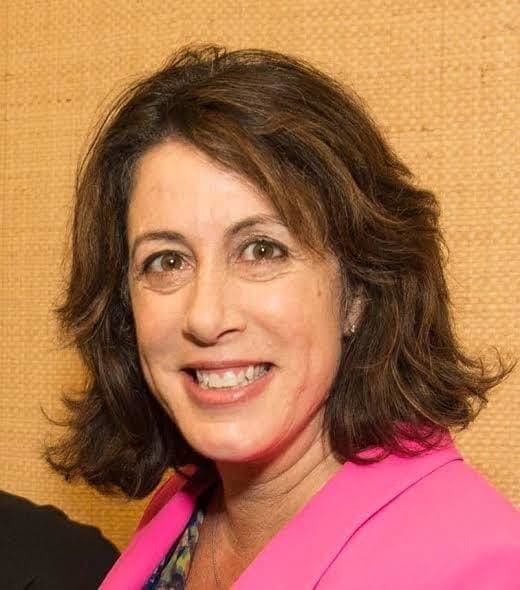 Paul Pelosi Jr. has four siblings, amongst which, Christine Pelosi is the one that closely follows in her mother's footsteps. Christine Pelosi has had quite a tumultuous career in politics, amongst which her membership for the Democratic National Committee rings high.
Christine Pelosi has created herself as a part of this committee for six long years now, and her main activities have been pushing for laws that would benefit the committee along with fighting for basic human rights.
Christine Pelosi has also been quite an author- writing for voting equality, voting rights, and women's suffrage, along with controversial topics like gun prevention and control. Paul Pelosi Jr.'s sister has also been a part of the committee that made it possible for the family of war veterans to receive support after they had been discharged.
Christine Pelosi is also the vice-chairperson of the DNC Veteran and Military Family Council, something she co-founded along with Tanya Domi. She has been working for and with the veterans for quite some time, and her main objective has always been focused on their correcting indoctrination to normal society after being in a warzone for most of their lives. Also, she has her dreams set on training the latest batch of youth into good leaders that would actually help the country chart unparalleled heights.
Jacqueline Pelosi
Jacqueline Pelosi is another sister of Paul Francis Pelosi Jr., although Jacqueline Pelosi is more popularly known as Jacqueline Kenneally. Born in 1967 in California, her marriage to a businessman in 1993 has somewhat shifted her career from politics to economy and business. Amongst all the five children that Nancy Pelosi bore, Jacqueline Pelosi is one of the few to not be a politician or have a career in politics. Nevertheless, she has been quite an outspoke fan of the Democratic Party and has stood behind her mother whenever she campaigned for the party.
Nancy Corinne Pelosi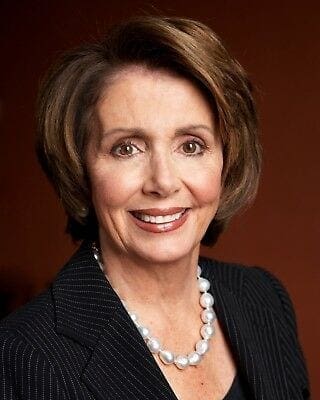 Nancy Corrine Pelosi is the oldest child of Nancy Pelosi. Born in 1964, she was named Nancy but later took on the name Corrine to respect her grandmother's name, Corrine Bianchi. In 2008, Nancy Corrine Pelosi got wedded to Theodore Jeffrey Prowda, and soon changed her name to Corrine Prowda. Although she hasn't had a career in politics, she considers her mother to be one of the biggest inspirations in her life. Not just because of her political ideals, but also because of the quiet strength she displayed in taking care of her children, as well as her political party.
Alexandra Pelosi
Alexandra Pelosi is quite a popular figure in American politics due to her activist movements. Although Alexandra Pelosi has never directly been a part of any political party, she has been majorly embroiled in politics due to her activism.
Her resume also boasts of careers such as filmmaker, cinematographer, director, and others. Her films have always been made in the strain of bringing out the truth in politics through activism.
Back in 2000, Alexandra Pelosi was a major part of the NBC crew that covered the entire Presidential campaign of George W Bush. Soon, she brought out her documentary called Journeys With George, which garnered her mass appeal and an Emmy nomination.
After a stint at HBO where she made 12 documentaries, she shifted her ideologies and career to something else. She has been credited with several films like Citizen USA: A 50 State Roa, Right America: Feeling, Fall To Grace, Friends of God: A Road Trip, and others.
Paul Pelosi Jr Cousins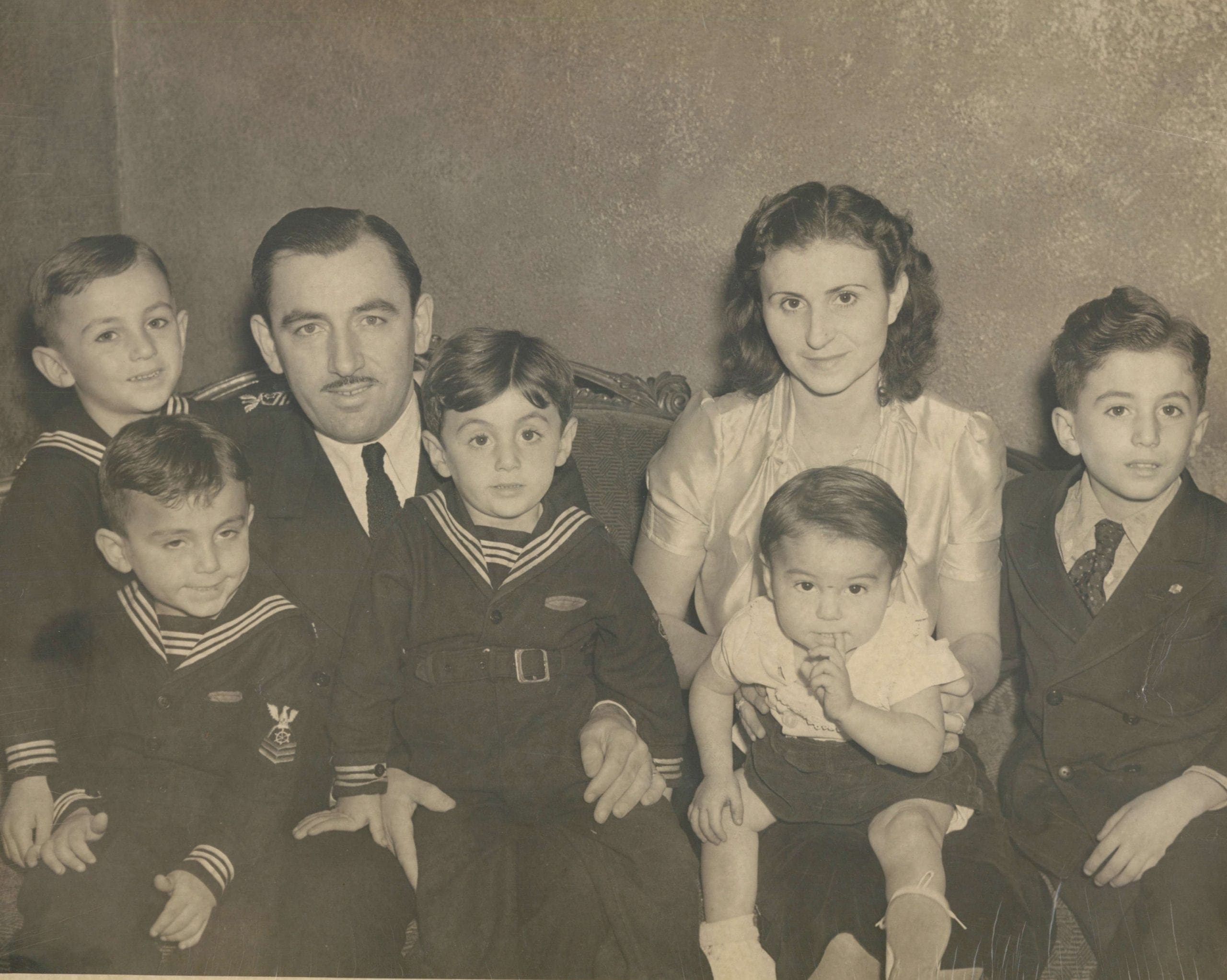 Rose Ann D'Alesandro
Rose Ann D'Alesandro is one of the many cousins of Paul Pelosi Jr. She previously worked as the budget manager at CSX Transportation Inc. She also holds the post of Assistant Treasurer of the Jesuits at Maryland province. Her father was the prominent Franklin D. Roosevelt D'Alesandro- a Democratic party candidate. Her entire life has been based around Maryland, where she has lived all her life. She studied at the Mercy High School in Baltimore, and then a MBA degree from Maryland University.
Brennan Pelosi
Paul Pelosi Jr.'s second cousin is called Brennan Pelosi. He was born to Ron Pelosi and is a college lecturer on liberal arts. He is said to have extremely progressive views which make his classes a major hit among students. He is also credited with having quite a poignant sense of humor, and vast reservoirs of patience.
Paul Pelosi Jr Uncles
The son of Nancy Pelosi has had six uncles, who are called Ron Pelosi, Joseph D'Alesandro, Hector D'Alesandro, Thomas L. J. D'Alesandro III, Franklin D. Roosevelt D'Alesandro, and Nicholas D'Alesandro.
Ron Pelosi is an esteemed American businessman who was born in California in 1934. He has quite a high educational qualification- with a Bachelor's Degree in American History from Stanford.
Joseph D'Alesandro died in 2004 at the old age of 67. He was the son of a former mayor of Baltimore. Thomas D'Alesandro.
Hector D'Alesandro had been employed under the city circuit court of Baltimore for close to 40 years, where he served as a clerk. He later died of cancer at the age of 60, whilst living his entire life in Baltimore.
Thomas L. J. D'Alesandro III was one of America's finest attorneys and a consummate politician. He was also the mayor of Baltimore for quite a period of time. He recently died in 2019 in Baltimore.
Franklin D. Roosevelt D'Alesandro was declared dead on February 21, 2007, after spending his entire life in Baltimore. And so did Nicholas, who died in 1982.
Paul Pelosi Jr Girlfriends
Nicole Bulick
Quite some time ago, there were rumors surfacing that Paul Francis Pelosi Jr. was in a relationship with Nicole Bulick- a lingerie model. While those rumors didn't have much evidence to prove it, it was generally held to be the truth in American tabloids. Soon, the relationship ended, and no one knew why.
Karena Feng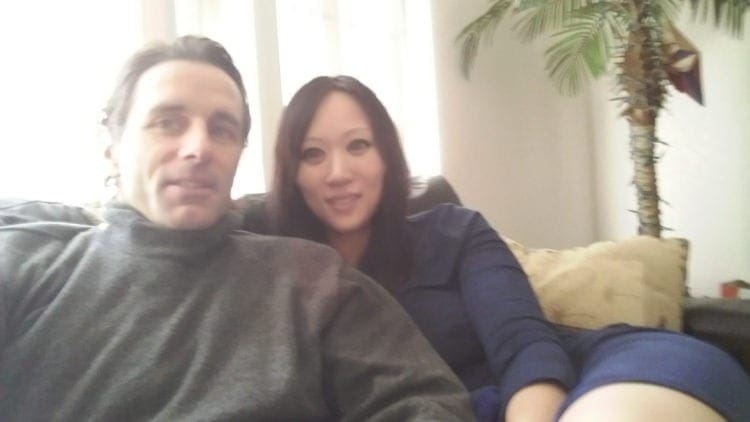 Paul Pelosi Jr. has had quite a long relationship with Taiwanese born Karena Fang. They were both seen together in public many times, after which their relationship ended quite amicably. Karena Feng has four children, out of which one of them has a biological father, while the others have been conceived through artificial insemination. She resides in the USA currently.
Professional Biography of Paul Francis Pelosi Jr.
Paul Pelosi Jr. is quite a consummate business analyst who has advised several Fortune 500 as well as emerging companies on how to deal with questions of corporate governance, sustainability, infrastructure, public policy, and finance. He is also one of the founders of Cisco Connected Urban Development and through this eco-friendly company has worked in several locations throughout the world like Tokyo, Seoul, San Francisco, Lisbon, Amsterdam, Madrid, Birmingham explaining to the experts how network connectivity would go a long way towards taking care of carbon emissions, especially in urban areas.
Back in 2003, Paul Francis Pelosi Jr. was also given a place in the Commission of Environment of San Francisco by the mayor Willie Brown. This committee bears complete responsibility for everything that would take place in the city vis-a-vis environment. They are in charge of developing regulations and policies for toxic reduction, sustainable development, recycling, providing commute alternatives, enabling environmental justice, developing the city's forest, as well as preventing climate change.
Paul Francis Pelosi Jr had quite an illustrious tenure with the CoE where he upheld rules that led to the implementation of energy programs for efficiency which then resulted in a decrease of 28 MW of electricity, whilst creating programs that helped in increasing the percentage of households practicing recycling from 46% to 70%. For the first time since 1990, the emission of carbon in San Francisco went below 6% and he also implemented a city-wide ban of plastic bags- making San Francisco the first municipality to actually go through with that. Pelosi Jr. has also been a major contributor to the anthology series Inside the Minds: Navigating Green Construction and Energy Initiatives, sold by Aspatore Books.
Paul Pelosi Jr. has also served as the Vice President of the Business Development branch of InfoUSA Inc, something he loves doing. Here he is entirely responsible for the identification of acquisitions and the organization of programs that will help in the development of effective strategies to reduce waste.
Pelosi Jr. has also been on the advisory committees of AirPatrol Corporation and NASA Ames Research where he advised them on the tenets of sustainability and infrastructure projects that are hinted towards security. Before he began his career as an independent consultant, he had been under the employment of several big-named institutions- Securities Bank of America, Countrywide Bank of America, JP Morgan-Chase Manhattan, InfoUSA Inc., and others.
He also holds one of the Directorial posts of a Targeted Medical Pharma which is a company that has been traded on the market at the Over-the-counter Bulletin Board.
As far as educational qualifications go, Pelosi Jr. has been quite a meritorious since childhood. He had his Bachelor's degree in History from Georgetown University where he passed Cum Laude. He also has JD/MBA where his emphasis has been on International Business. Back in 1991, Georgetown University also had Pelosi Jr. as a star athlete and in 1994 he was also awarded with the Georgetown International Human Rights Award. Since 1996, Pelosi Jr. has also been an important member of the California State Bar.
In 2014, one of his companies was embroiled in fraudulent charges. It was when the Securities and Exchange Commission had charged Natural Blue Resource, one of the many companies that Pelosi was a partial founder of, with fraudulent securities. Close to four individuals were charged, but not Pelosi- for he had retired from the company a few years before the entire debacle even began. Although the charges were civil and have been met with since then, it was quite an indelible mark on an otherwise spotless business record.
Allegation on Paul Pelosi Jr. by Patrick Howley
A daily reporter for far Right-wing media Breitbart news, Patrick Howley has been on the case of Paul Pelosi Jr. for quite some time. When he was working on the files which had National consequences attached to it, he had come across the case of Karena Fang and Pelosi which he then started following quite ardently. This was also during the time Pelosi was being investigated for his role in the Ukrainian scandal. Needless to say, Howley picked up the case immediately after closely following the allegations led down by the FBI. In this heated period, Fang also informed the media that Pelosi's attorneys had threatened her to drop the suit or face severe consequences which then gained national traction very soon. It was at this time when Fang was approached by Howley for an interview about the entire thing.
After being in a relationship with Pelosi Jr. for quite a long period of time, Fang came up with accusations of Pelosi being extremely abusive to her, discarding all the facades they had of an amicable break-up. She also alleged that it was under Pelosi's threats that she had to abort a child which had then turned out to be quite a life-endangering event for her. And she mentioned that it was Pelosi who had set Child Protective Services on her who had then seized her four children- all of whom were below the age of 13. Interestingly, she mentioned that even though none of the children where Pelosi Jr.'s, he still enforced them to call him 'Dad'.
Another set of complaints that she had against Pelosi was based on a property that was in her name at the corner of Utah Street and the 24th. This property is located in the vicinity of the San Francisco General Hospital. Previously, it was the residency of Fang's father who was a celebrated traditional trainer of Chinese acupuncture medicine. He was instrumental in helping aspiring acupuncturists gain their licenses. Ms. Fang's allegations lay that Pelosi used to frequent this place even when Fang had strictly asked him not to. This had then escalated into Pelosi taking the entire property in his name which he then turned into an allegedly cheap motel- a brimming hub of prostitution and substance abuse. Fang has the utmost confidence that she never really signed any document that signaled the transfer of the property and has filed a lawsuit claiming that. She also mentioned how Pelosi would use his mother's name and influence to get things in his way when he went on tours or had business deals.
Paul Pelosi Jr.'s Relationship with Viscoil Group & Ukraine
As public records would have us know, Nancy Pelosi and her son did visit Ukraine back in 2017 on a diplomatic dealing with the United States. Two years later, The National File brought out a report where it alleged that Paul Francis Pelosi Jr. was the CEO of a gas company in Ukraine called Viscoil. As luck would have it, Nancy Pelosi was also seen in one of the many promotional videos that this company brought out. But Pelosi Jr. has steadfastly denounced every single rumor based on this and has claimed that he went to Ukraine to talk about a Youth Soccer partnership. In turn, the report was trying to malign both of them by trying to conjoin two different events together- Nancy Pelosi's presence in the video, and her son's presence in the country.
But Patrick Howley again followed the leads doggedly to hit upon the information that claimed that Pelosi had earlier held such positions with this company. The company for energy-sector Viscoil had coiled Pelosi in it, as there were several Youtube videos that showed the mother-son duo highlighted with the Viscoil group members. The video also showed Nancy Pelosi introducing her son to everyone as one of the executives for the company. Paul Pelosi Jr. himself stated that he was going to work with this company to find better alternatives to diesel and gasoline- looking towards renewable sources of energy. And this was back in 2013 when Howley was still an investigative journalist with The National File.
But before we point fingers and pass judgment, we need to remember that the entire theory behind Ukraine resides on the very tiny fact that NRGLab, previously known as Viscoil, had actually established a manufacturing plant for an electric generator in Ukraine called 'SH-Box'. This generator is one of its kind, as it works with crystal growth. As of 2013, the entire motto of NRGLab was to provide an enormously large number of people electricity at extremely cheap rates. As we can see, nothing really came out of it.
According to Ana Shell, a very enthusiastic promoter of the entire setting, the entire project along with the SH-Box was sold to some private company in South Asia without any prior notice or information. But she did mention that Paul Pelosi Jr. had absolutely nothing to do with this event or the company. On the other hand, Pelosi Jr.'s spokesperson mentioned how NRGLab was an actual company that was based in California- and all their work was based on American business. Therefore, it can almost be said without a shred of doubt that Pelosi had nothing to do with the Ukrainian Energy reactor company. In fact, Viscoil is an American company- not a Ukrainian one.
Countrywide Financial Political Loan Scandal Allegations on Paul Pelosi Jr.
Paul Pelosi Jr. has turned out to be quite a successful investment banker even though he has no prior experience. His employment with InfoUSA Inc. raised a few eyebrows for he was wholly underutilized by the company despite earning big bucks. None of his guidance worked for the company- which probably didn't even use it at that point. With a history of having been employed by many banks, he was also under the employment of Countrywide Financial Corp. which again drew the media's attention towards him. Although he joined the corporation as a sales manager and loan officer from 2003-08, it has been mentioned that his mother got to know about certain shares that were to be sold at the lowest prices ever. After she bought those shares, the prices went upwards significantly, leading to the Pelosi family earning millions in profits. The media interest in him got elevated when he was loaned a million dollars for a residential condo, even though he was also gathering a credit line of the same amount back in 2004. Cumulatively, all these events raised a few eyebrows.
The erstwhile CEO Mozilo went on to put in his two cents where he mentioned that he did present donations to the parties, although he had always been a staunch Republican. Also, Paul Jr. did take a loan, which he himself cleared out. When investigating the matter, the two independent representatives of the house, as well as the firm found out that Pelosi Jr. was neither provided any special rates or discounts for it. Nancy Pelosi too acknowledged that she did have no information about this entire event. Unfortunately, several new records came to the front which stated that the firm had been lobbying and meddling in the affairs and active bills that had been passed by Conrad and Dodd's group, and this had resulted in both the party and the firm benefiting from the insider trading.
As bad luck would have it, Pelosi was tied directly with the entire debacle and was considered to be the main perpetrator, having used up his influence as the child of a spokesperson and his position as an executive. In 2008, the firm ended up reimbursing close to $8.6 billion to borrowers, all in an attempt to clear the image and help settle all disputes. At that point, it was quite possibly the largest settlement ever. But Pelosi had to leave the company with the infamy and ridicule as he is still generally held as the reason behind the entire turmoil of 2008.
Security Fraud Allegations
Nancy Pelosi's son was also accused of securities fraud by the Securities and Exchange Commotion as the company he had co-founded, Natural Blue Resource Inc. was said to have employed two convicts to run the company. Pelosi Jr. himself was the COO and the President of this company. Toney Anaya, Mexico's Governor along with four other individuals were charged with company stock dealing by the SEC. Pelosi Jr. also had a place in the list of suspects as witnesses claim that he was the President of the company when this entire storm hit, with Toney Anaya the CEO and Chairman.
Is Paul Pelosi Jr. a Republican?
Paul Francis Pelosi Jr. is a self-identified Democrat who believes in the ideologies of the party. In fact, the entire Pelosi household has been proud Democrats for quite a long period of time. Paul Pelosi Jr. himself stood behind his mother during events and campaigns and has been a long-standing advocate for social liberation, and public advocacy. The main objective of the Democrats is to ensure that the inequalities between the rich and the poor get reduced to a rate where living wouldn't be suffering for the poor.
It can be said that Paul Pelosi Jr. is a complex person. With his relationship issues, and corporate fraud, pitted against his environmental activism, and desire to take care of the climate, it is hard to color him a single color