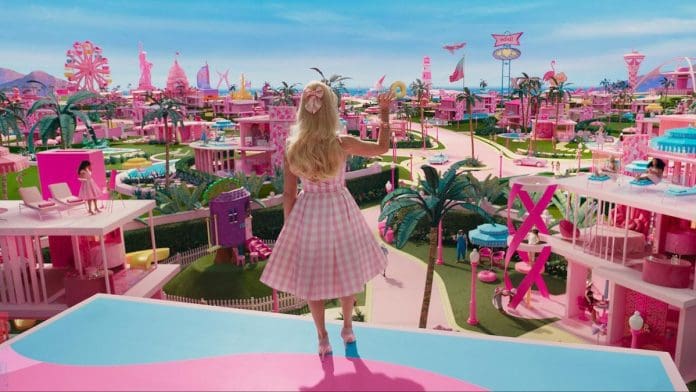 The Barbie trailer finally launched everyone was so excited about it. It Starring Margot Robbie and Ryan Gosling. Paparazzi gave us a glimpse months ago while they were shooting at a beach, wearing vibrant outfits. The historic barbie and Ken story is in a new genre.
Could It Be Anymore Barbie?
Greta Gerwig's creation Barbie couldn't be any more visual treat. It's hitting the theatre next year on the 21st of July. There are a lot of similarities between the 1959's barbie and this new one. And the director wanted to keep it similar in order to keep the originality intact.
The trailer starts with two little girls playing with baby dolls in the midst of the desert, then comes the giant barbie doll aka Margot Robbie wearing a zebra print off-shoulder bikini just like the old one. And a cat's eye sunglass matches the outfit. Ryan Gosling playing the forever casanova Ken could be seen wearing a fringe leather vest paired with fingerless leather gloves.
This could be an ode to the chaps-wearing Harley Davidson Ken. However, Ryan Gosling's shirtless dance moves showing off his abs got the audience hyped more. And Margot Robbie has a different fanbase. Issa Rae appeared in a hot pink jumpsuit and sash as president barbie. Whereas, Simu Lu gave us a sneak peek wearing a black suit and dancing. The new Barbie would be giving the audience a new sense of fashion ideas, and the goddess who created the costumes specifically for this is none other than Jacqueline Durran.
Her creation has already created a lot of whirlwinds in the industry. Previously the leaked photos of the lead characters walking with vibrant colors and later in the trailer their wearing Canadian tuxedo and sparkly dress caused enough controversy. Memes shared more than expected with those leaked photos. This is a sure shot it is going to give us and the industry a major fashion game to compete.